The Divi Theme and Why You Should Switch to It
Looking for the WordPress theme that will rule them all? Then look no further. Stop over Elegant Themes' website, and get the Divi theme. As of now, more than 340,000 users have gotten this theme, and all of them are liking it!
Why choose Divi anyway?
Predefined Layouts
Yep. Flexibility is the main reason people get attracted to Divi. It is super customizable to the point that with all the options it presents to the user, your site will be unique to other Divi theme users.
How does it do it? First of all, it provides website owners with pre-created or predefined templates or layout. Do you want a basic website? You got it. Will your WordPress website be for a company? Just click on the Homepage Company button, and you are all set.
As of now, the Divi WordPress theme has 18 layouts that you can choose from. Of course, all of them are customizable. And if you want to totally personalize your website, you can use those templates as starting points in designing your site.
Website Builder
The customization does not stop there. By just using the predefined templates, your site will be unique on its own. To make sure that your site's design will be one of a kind, you have the option to take advantage of Divi's own website builder or the Divi Builder.
The website builder is not that fancy to be frank, but it does its job well. Also, it is more of a website layout editor. Do not expect a typical WYSIWYG (What You See Is What You Get) website editor.
The good thing about this is that you will not need to deal with website codes (HTML, JavaScript, CSS, and even PHP). You can just drag and drop, and your site will appear the way you wanted it to appear.
Plugin Compatibility
If your website has been already established and it contains multitudes of plugins, you do not need to worry once you switch over to Elegant Themes' Divi. As of now, it has been tested that it is compatible with most of the popular and used WordPress plugins.
One fine example of plugin that works perfectly with the WordPress Divi theme is WooCommerce. If you are running an e-commerce site, surely you are using WooCommerce as your main plugin that you rely on to make your site an e-commerce one.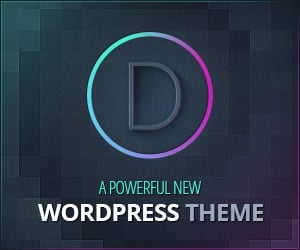 Responsive
The Divi theme is a responsive theme. It means that whatever device you use to view your site (laptop, desktop, tablet, or smartphone), the display of your site will be seamless and still look pretty. Even if your screen's small or large, your site will display correctly or appropriately if you are using the Divi WordPress theme.
Lots of Modules to Use
If you want a feature- and content-rich site, you can achieve that with Divi. As of now, Divi has around 46 content modules that you can use and insert in your website's pages. You do not need to write any piece of code or rely on third-party modules, scripts, styling, or frameworks. Everything is there in Divi.
Simple Styling Editor
Aside from editing your site's layout, you would want to edit its font style, color, and family. Thanks to the simple general and advanced design settings pages, you can tweak them all with ease. Each module in Divi can be tweaked using these pages, and it will allow you to bring forth a unique and awesome-looking site!
Custom CSS
You know some neat CSS codes that you want to apply in your site? The Divi theme will allow you to insert them almost anywhere. Aside from the simple general and advanced design setting pages for every module or element in your webpage, you can also use the custom CSS tab to insert additional CSS codes that you want to be applied.

Live Preview Editing
Since you are using WordPress, you will still have access to the usual Live Preview editing page. If you do not want to edit much of your page using the Divi Builder, you can just customize your site using the Live Preview Editor. You can just drag and drop, copy, edit, or remove with no fuss with Live Preview.
Secured 
You know well that some themes in WordPress typically create security holes that can be exploited to hack your site — not to mention that WordPress is not that completely secure by itself. Unfortunately, that is something inevitable. And it will be always up to you to remove those holes and make your site secure.
Thankfully, the creators of the Divi theme have put their minds into security, too. The Divi theme is considered one of the most secured WordPress themes out there in the market. And according to Sucuri, one of the leaders in website security, they found no security issues that were generated by Divi. Also, the security of most websites running Divi is airtight.
Divi Is for Everyone
Right now, the Divi theme supports 32 languages. Surely, you will find your language included in the translation list. This makes Divi more versatile and flexible. In addition, it makes Divi easier to use than other themes out there on the market. It also supports RTL or Right to Left languages.
Divi Is Built for Serious Web Owners
Divi has multiple features that serious web owners can use to improve their SEO (Search Engine Optimization) and UI and UX design. One of those features is the smart split testing feature. With it, there is no need to create two sites or write difficult codes. Just prepare your split test design, and Divi will do all the hard work for you.
To add more sense and ease for you to see the results of your split tests, Divi will also provide you with powerful insights and stats. And of course, more cool features are coming.
In A Nutshell
Awesome. It is what the Divi theme is. Right now, it is receiving numerous praises from its growing community and users. And if you are still in doubt if you will get this theme, why not try it out? You can go here Divi Theme and see for yourself.